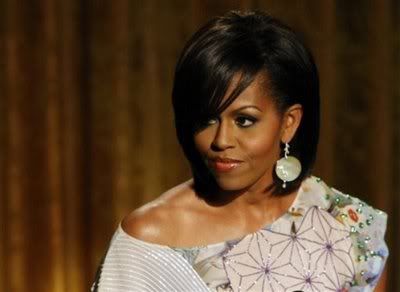 As a teenager, I started my love for fashion and beauty magazines. I still remember the joy and anticipation in opening a big fat August issue of Seventeen magazine and circling all of the exciting new fashions for the coming school year. I would get to see what my favorite celebrities were wearing, read try to convince my mom to buy me some of the full outfits that I saw in the "Going off to College" pictorial, and read all about doing a smokey eye and using blush and powder to contour your cheekbones. Except the problem with the magazines is that the makeup tips never quite worked for me, because in the ranges of skin colors they would show the best new makeup shades for, the darkest skin color was always olive. I wrote a letter to the editors of Teen magazine about that once -- I still remember, I signed it as "My skin is not olive" -- and got some form letter back.
A lot of things have changed in the past fifteen or so years, and thankfully, I have a better time now in the pages of Lucky and Allure in finding makeup shades for me. Better, but still not great -- there are still usually about four possible shades for white women and one for brown women, and I always get excited when a brown skinned celebrity is on the cover, because I'm then sure of finding out what great lipstick they used on her. But I really didn't think that there were still makeup companies that don't even make shades for women of color, but even in the world of Michelle Obama, I was wrong.
A few weeks ago, I was looking for a new tinted moisturizer, and was browsing the aisles of Sephora. A skincare line that I've liked a lot in the past, Korres, had a tinted moisturizer with SPF that I had read about and was excited to test. Except when I went to test the shade against my skin, I discovered that their darkest shade was still way too light for my skin color. I said something to the woman helping me at Sephora, and she said that since Korres is a Greek company, they're not used to the range of skin colors in the US. Yeah, she clearly didn't believe it either. I came home and wrote Korres a letter about it; this time I didn't even get a form letter.
What I don't understand about this is that Black and Latino women obviously care about makeup. From Michelle Obama (whose makeup is
always
flawless
, and oh wow, I wish I knew which products she used), to
RuPaul
and everyone in between, we are all pretty fabulous. We love lipcolors, from muted to in your face, we love doing delightful things with our nails, but mostly, we love makeup just as much as white women do. I'm not sure why magazines and makeup companies continue to ignore this market, but I'm really tired of them assuming that there's only one shade of woman of color, and it's the light shade of either Beyonce or
Zoe Saldana
or the dark shade of
Gabby Sidibe
. There are many shades in between (and lighter than Bey/Zoe and darker than Gabby).
I loved the products that I got from you, Korres, but in the future, I will send my makeup and skincare dollars to companies that care about me and people who look like me. Therefore, here is an incomplete list of resources for women (and men!) of color who want to find great makeup:
Bobbi Brown
is awesome, and has lots of foundation and powder shades for every range on the skin color wheel (and I totally suspect that Michelle O. wears some of her stuff).
M.A.C
has long had lots of great shades for women of many colors, and even though their salespeople are usually bitchy and make you look like a drag queen, their stuff is still awesome.
Stila
, the brand that I eventually got my tinted moisturizer from, had a wide range of possible shades, and there were some just slightly lighter than me and just slightly darker than me that I didn't get, because the shade that was my shade was perfect, amazing.
Carol's Daughter
, not strictly makeup, but has lots of hair and skincare stuff for women of color.
Iman
and
Black Opal Beauty
are both drugstore brands geared towards women of color (warning, the Iman website plays music. Seriously, Iman?).
This awesome blog,
Makeup 4 Black Women
, has color ranges, makeup tips, shade reviews, and great tutorials.
Another fun blog,
Makeup and Beauty Blog
is all about what it says, and is written by a woman of color.
And finally, I give you
this fabulous man
who has a ton of makeup videos and is hilarious, has good tips, and just all around rocks, and his advice is great for women of all colors.
Please feel free to share your favorite makeup for brown women resources!